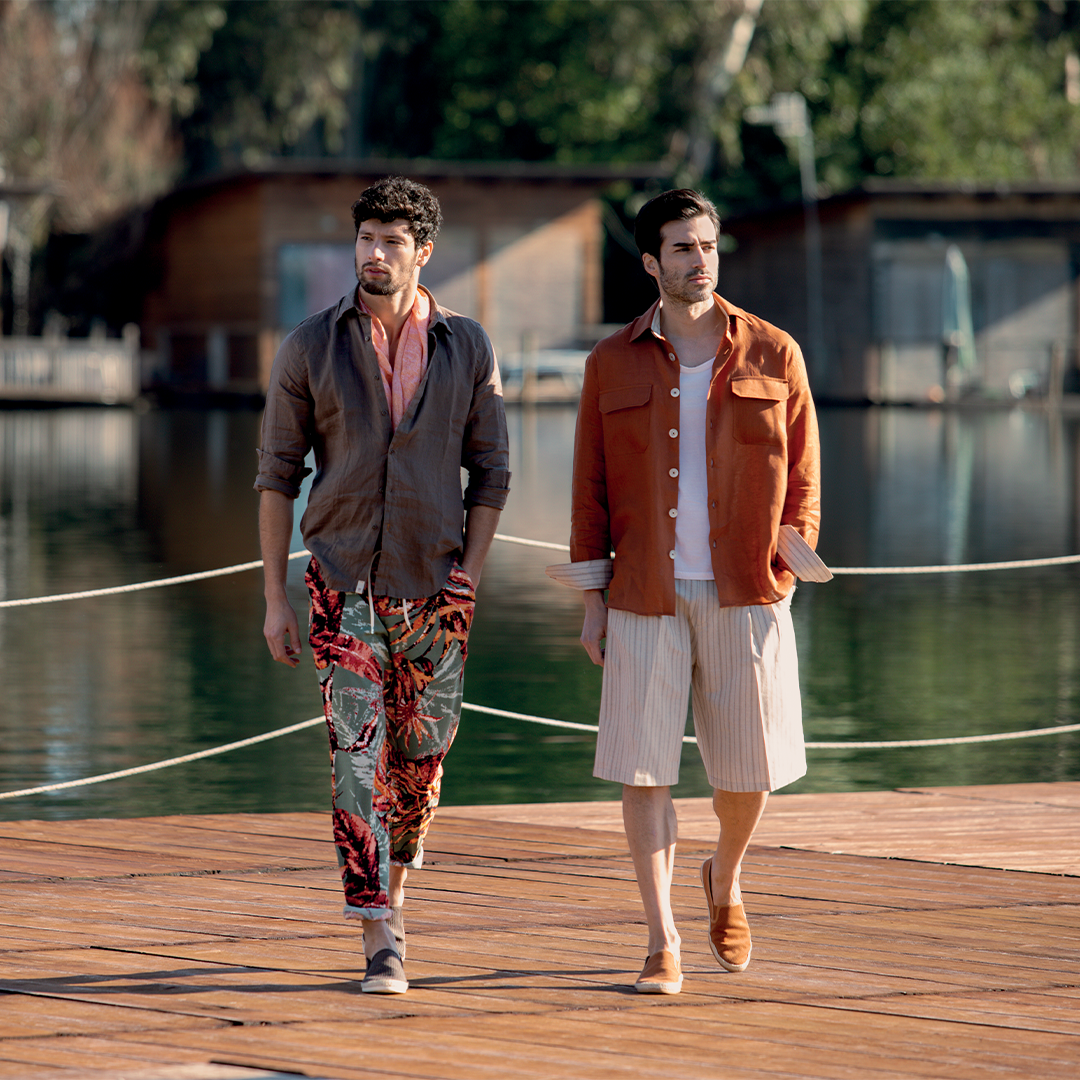 The history of the Primo Emporio group began in the early 80s when Gennaro Provitera, owner of some clothing stores in Naples, decided to give a new impetus to his business by opening up to his own production. Driven by a passion for fashion and a great creative desire, Primo Emporio entered the market and quickly achieved unexpected success. Starting as a local phenomenon, it gradually gained more and more popularity on the national and international scene. Primo Emporio's debut style was aggressive, transgressive and sometimes even rock, with a "dark" soul.
Black was the night and its colour: a seductive, decisive, instinctive and intense colour. During the early 90s, the group became aware of the new trends and changes taking place and began to broaden their horizons by creating collections that were less aggressive and more attentive to the needs of a larger clientele, but always remaining faithful to its metropolitan soul: URBAN GLAMOR, a perfect MADE IN ITALY style.
For us, Made in Italy is not only a reference to the origin of the product, but it is also our philosophy, our value and the foundation of our business. We are committed to a careful selection of partners, collaborators and attention to detail and customer service. Primo Emporio has become synonymous with competence and professionalism: a know-how that grows with experience. Primo Emporio is a story of style, creativity, research and passion.